We offer Virtual Hands-On-Workshops Training Opportunities (HOW TO) on Canvas and emerging educational technologies for current faculty, staff, and administrators.

Drop-In Labs
No Registration is required – Use this Zoom Meeting Invitation to enter the waiting room
or
Join from your app or a browser with this information:
Fall 23 Drop-In Labs
The Fall 23 drop-in schedule includes virtual labs on Tuesdays and Fridays, and a combined in-person plus virtual lab on Wednesday. The in-person meetings will take place in the ITC Building, where Zoom will also be available.
ITC Fall 23 online drop-in Labs via Zoom: Aug 22nd through Dec 13th
Tuesdays 1 to 3 PM
Wednesdays 10 AM to 12 noon (also in-person!)
Fridays 1 to 3 PM

LinkedIn Learning
For LinkedIn Learning (including lynda.com), register at the California Community Colleges Vision Resource Center.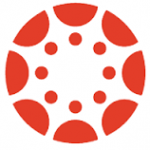 Canvas
Search the Canvas Guides or Chat now with Canvas Support
Canvas 24/7 Phone Help 844.592.2203
Canvas Chat is available from your Canvas course Help menu
Fall 23 Upcoming events:
September 25, 2023 - October 1, 2023

   ITC Training Drop-In Lab (Zoom)
              Tuesday, September 26, 2023 at 1:00 pm - 3:00 pm


   ITC Training Drop-In Lab (Zoom+In-Person)
              Wednesday, September 27, 2023 at 10:00 am - 12:00 pm


   ITC Training Drop-In Lab (Zoom)
              Friday, September 29, 2023 at 1:00 pm - 3:00 pm

October 2, 2023 - October 8, 2023

   ITC Training Drop-In Lab (Zoom)
              Tuesday, October 3, 2023 at 1:00 pm - 3:00 pm


   ITC Training Drop-In Lab (Zoom+In-Person)
              Wednesday, October 4, 2023 at 10:00 am - 12:00 pm


   ITC Training Drop-In Lab (Zoom)
              Friday, October 6, 2023 at 1:00 pm - 3:00 pm

October 9, 2023 - October 15, 2023

   ITC Training Drop-In Lab (Zoom)
              Tuesday, October 10, 2023 at 1:00 pm - 3:00 pm


   ITC Training Drop-In Lab (Zoom+In-Person)
              Wednesday, October 11, 2023 at 10:00 am - 12:00 pm


   ITC Training Drop-In Lab (Zoom)
              Friday, October 13, 2023 at 1:00 pm - 3:00 pm

October 16, 2023 - October 22, 2023

   ITC Training Drop-In Lab (Zoom)
              Tuesday, October 17, 2023 at 1:00 pm - 3:00 pm


   ITC Training Drop-In Lab (Zoom+In-Person)
              Wednesday, October 18, 2023 at 10:00 am - 12:00 pm


   ITC Training Drop-In Lab (Zoom)
              Friday, October 20, 2023 at 1:00 pm - 3:00 pm

October 23, 2023 - October 29, 2023

   ITC Training Drop-In Lab (Zoom)
              Tuesday, October 24, 2023 at 1:00 pm - 3:00 pm


   ITC Training Drop-In Lab (Zoom+In-Person)
              Wednesday, October 25, 2023 at 10:00 am - 12:00 pm


   ITC Training Drop-In Lab (Zoom)
              Friday, October 27, 2023 at 1:00 pm - 3:00 pm

October 30, 2023 - November 5, 2023

   ITC Training Drop-In Lab (Zoom)
              Tuesday, October 31, 2023 at 1:00 pm - 3:00 pm


   ITC Training Drop-In Lab (Zoom+In-Person)
              Wednesday, November 1, 2023 at 10:00 am - 12:00 pm


   ITC Training Drop-In Lab (Zoom)
              Friday, November 3, 2023 at 1:00 pm - 3:00 pm

November 6, 2023 - November 12, 2023

   ITC Training Drop-In Lab (Zoom)
              Tuesday, November 7, 2023 at 1:00 pm - 3:00 pm


   ITC Training Drop-In Lab (Zoom+In-Person)
              Wednesday, November 8, 2023 at 10:00 am - 12:00 pm

November 13, 2023 - November 19, 2023

   ITC Training Drop-In Lab (Zoom)
              Tuesday, November 14, 2023 at 1:00 pm - 3:00 pm


   ITC Training Drop-In Lab (Zoom+In-Person)
              Wednesday, November 15, 2023 at 10:00 am - 12:00 pm


   ITC Training Drop-In Lab (Zoom)
              Friday, November 17, 2023 at 1:00 pm - 3:00 pm

November 20, 2023 - November 26, 2023

   ITC Training Drop-In Lab (Zoom)
              Tuesday, November 21, 2023 at 1:00 pm - 3:00 pm


   ITC Training Drop-In Lab (Zoom+In-Person)
              Wednesday, November 22, 2023 at 10:00 am - 12:00 pm

November 27, 2023 - December 3, 2023

   ITC Training Drop-In Lab (Zoom)
              Tuesday, November 28, 2023 at 1:00 pm - 3:00 pm


   ITC Training Drop-In Lab (Zoom+In-Person)
              Wednesday, November 29, 2023 at 10:00 am - 12:00 pm


   ITC Training Drop-In Lab (Zoom)
              Friday, December 1, 2023 at 1:00 pm - 3:00 pm

December 4, 2023 - December 10, 2023

   ITC Training Drop-In Lab (Zoom)
              Tuesday, December 5, 2023 at 1:00 pm - 3:00 pm


   ITC Training Drop-In Lab (Zoom+In-Person)
              Wednesday, December 6, 2023 at 10:00 am - 12:00 pm


   ITC Training Drop-In Lab (Zoom)
              Friday, December 8, 2023 at 1:00 pm - 3:00 pm

December 11, 2023 - December 17, 2023

   ITC Training Drop-In Lab (Zoom)
              Tuesday, December 12, 2023 at 1:00 pm - 3:00 pm


   ITC Training Drop-In Lab (Zoom+In-Person)
              Wednesday, December 13, 2023 at 10:00 am - 12:00 pm