Overview of the Online Teaching Institute (OTI)
The ARC Online Teaching Institute (OTI) helps to prepare instructors for teaching online through exploration and hands-on demonstrations of effective practices in online instruction. It is offered three times a year — fall, spring, and summer, in a fully online format.
The OTI is composed of nine sessions. It begins with participants exploring the characteristics of successful online instructors, the foundations for teaching with technology, options for teaching online, the concept of digital competencies and how that may affect how our students learn, and ways to identify and create exemplary online courses. Through the program, participants will delve into the important issues for both instructors and students using online tools including website credibility, plagiarism, copyright, web accessibility, and assessments. Participants will be introduced to different presentation applications, media, and tools for online communication as they create a blueprint for modules that demonstrate exemplary online course design. The OTI is taught within Canvas affording opportunities for participants to learn and use the different tools and functions for future classes; however, this is not a Canvas training class. Participants are required to either have attended a Canvas Basics (3-hour) workshop within the last six months, or be currently using Canvas in their courses, BEFORE attending ANY of the Online Teaching Institute sessions.
Learning Outcomes
Upon completion of this course, the participant will be able to:
Summer 2020 Schedule
The American River College Summer 2020 OTI is scheduled for nine online sessions between May 29 and July 31, 2020.
| | | |
| --- | --- | --- |
| Session | Start Date | Topics |
| Session 1 | 5-29-20 | OTI & Course Management System Orientation |
| Session 2 | 6-5-20 | Introduction to Online Teaching and Learning |
| Session 3 | 6-12-20 | Universal Design for Learning (UDL) and Accessibility |
| Session 4 | 6-19-20 | Syllabus, Policies, and Learner Support |
| Session 5 | 6-26-20 | Course Design: Integrating Web Resources |
| Session 6 | 7-3-20 | Assessment and Evaluation of Student Learning |
| Session 7 | 7-10-20 | Interaction and Community Building |
| Session 8 | 7-17-20 | Media for Online Learning |
| Session 9 | 7-24-20 | Capstone Project |
| None | 7-31-20 | Final Work Due |
Learn More
Watch the video below in which ARC OTI graduates talk about their experience and the benefits of participating in the course.
(This is the WCAG Accessible Version of the OTI video.)
OTI Prerequisites and Enrollment Requirements
You MUST have attended a Canvas Basics (3-hour) workshop within the last six months or be currently using Canvas in your courses BEFORE beginning the Online Teaching Institute. Visit the ITC's Workshops page for upcoming workshops.
Requirements for Completion
To receive the certificate of completion, you must complete all of the following:
Participation in all required discussions

Completion of all assigned activities and exercises with a score of 85% or higher

Receive a final grade of 85% or higher
Certificates will be issued for completion of the entire Institute.
Hours Required
This is a 9-week course.
Participants will need to devote approximately 10-12 hours per week to reading, online discussions, and assignments.
Recommended Skills
Proficient computer skills (use of word processor, e-mail, file management)

Proficient Internet skills (use of browsers, searches, uploading and downloading files)

Familiarity with discussion boards

Experience in an online learning environment as either a student or instructor
Technical Requirements
Access to a PC or Mac with a current operating system that meets Camtasia's system requirements

Current version of a browser other than IE

Internet connection, preferably broadband (DSL speeds)

Built-in or external webcam

USB microphone
Midterm Checkpoint
By the beginning of Session 4, participants must have successfully completed all of the requirements from Sessions 1-3 with a score of 85% or higher in order to continue in the Institute.
Incomplete Policy
Participants may request an incomplete in the OTI if they have met the attendance requirements and have finished at least 60% of the work. Incomplete work must be finished within one year, or the entire Institute must be repeated.
Receive Salary Advancement Credit!
Three units of salary advancement credit are available for successful completion of the Online Teaching Institute pending approval of your dean. You must submit your request for salary advancement credit to the District PRIOR to attending the Institute.
LRCCD Salary Advancement Credit Application
Additional Notes
Priority will be given to ARC employees who have not completed a previous OTI and who are scheduled to teach online at ARC.

For other opportunities, contact the Distance Education Coordinator at your campus to inquire about local options or explore additional training opportunities through the @ONE Online Network of Educators.
The ARC Guidelines for Web-based Instruction recommend completion of the ARC Online Teaching Institute or an equivalent program BEFORE an instructor teaches a fully-online course.
Registration
Registration for the Summer 2020 OTI begins April 1.
Watch for more information about the Fall schedule in the ITC Newsletter, which hits your inbox every Wednesday!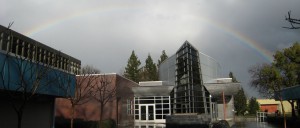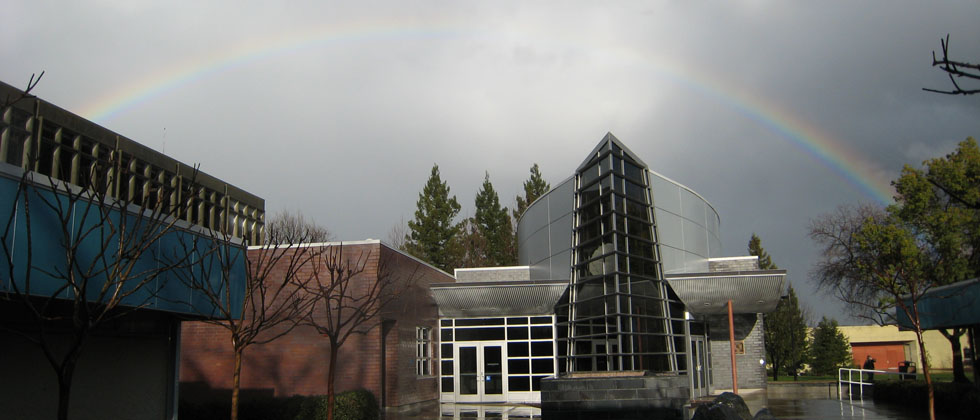 Questions about the Institute? Contact Marsha Reske reskem@arc.losrios.edu (916) 484-8493, Alice Dieli dielia@arc.losrios.edu (916) 484-8996, or Pamela Bimbi bimbip@arc.losrios.edu (916) 484-8103.