Date/Time
: Wednesday, August 21, 2019
1:30 pm - 2:30 pm
Location
ITC Training Room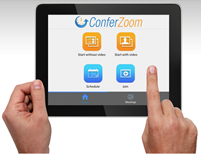 Meet and collaborate with your students at a distance via online webinar live streaming. Use ConferZoom in Canvas to schedule conferences and office hours, start instant meetings, and share desktop screens with your students.
Attendance at this workshop is limited to ARC employees.
Flex Credit: 1.5 Hours
This activity meets ARC Strategic Goal 3 Exemplary Teaching, Learning, and Working Environment and Goal 4 Vibrancy and Resiliency; ARC ISLOs 1, 2, & 5; and State PD Guidelines A, B, & C.
Registration
Registration is closed for this event.