The American River College Instructional Technology Center provides workshops and resources to support efforts to ensure that instructional resources are created to comply with the Americans with Disabilities Act (ADA) and Section 508 of the Rehabilitation Act of 1973.
Accessibility Training
Right now, there are many more options than ever before to learn how to make your online and classroom content accessible to all students and staff. See our page for Accessibility Training opportunities that are currently available.
Best Practices for Educators
Ensure accessibility with the following checklist:
Captioning
Perhaps the most discussed aspect of accessible video is closed captioning, but information about captioning can be confusing. ARC offers three clear options for captioning.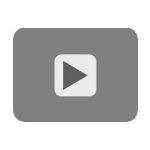 More on Captioning


Documents

PDFs

Web Pages

Images

Canvas
Universal Design for Learning at ARC
Creating a flexible online learning environment that meets the individual needs of all students is possible by developing a course based on the principles of Universal Design for Learning (UDL).
More information:
Legislation Guiding Accessibility for Education
Online courses must be designed to provide access to students with visual, auditory, and physical impairments, as well as students with information processing differences.
More information:
Join the Conversation
All ARC staff and faculty are invited to join the conversation at the CCC Accessibility Center Technology Support Community for California Community College Staff and Faculty:
"The CCC Accessibility Center Help Desk provides answers and information regarding web accessibility issues common to California Community Colleges. Ask questions about websites, online videos, web applications, or mobile app accessibility to get a response from accessibility subject matter experts!"
Visit the following links for "How-To" videos, checklists, tools, and tutorials.
Reporting an Accessibility Issue
The American River College Instructional Technology Center is committed to providing an online environment that is accessible to everyone, including individuals with differing abilities. If you cannot access content or use any ITC website features due to web accessibility barriers, please report the issue to:
ITC Training
Email: itctraining@arc.losrios.edu
Phone: 1-916-484-8892
4700 College Oak Drive
Sacramento, CA 95841
Helpful feedback may include:
What you were trying to do
What technologies you may have been using
The barrier or issue you encountered
The web address where you experienced the issue
For more information about providing feedback, please see Contacting Organizations About Inaccessible Websites from the Web Accessibility Initiative (WAI) for tips regarding what information you could provide so we can make improvements.