In an effort to coordinate and support district-wide efforts to ensure quality online courses by aligning them to the CVC-OEI Course Design Rubric, the LRCCD Local Peer Online Course Review (POCR) Process was developed by online faculty. It's called the FastTrack OEI Rubric Academy. Starting in the Fall 2019 semester, you (full- time and adjunct faculty) will be provided with personalized support to assist you in aligning your online courses to the Rubric.
FastTrack is unique in that you will work collaboratively with a support team throughout this process. Your team includes a faculty mentor who is an experienced online instructor and an online course designer who has both course design and accessibility expertise. Additionally, when your course is ready for an internal review, you will have two review options to choose from. The FastTrack's high-touch, high-support model, ensures that you get the support you need, when you need it, and in the modality you prefer whether its face-to-face or online interactions through ConferZoom. The outcome is that you end up with a course, or courses, that provide exemplary online learning opportunities for your students. In fact, the CVC-OEI has shown that courses aligned to the Rubric have almost a 5% greater success rate than courses which are not aligned. By aligning your online course(s) to the Rubric, you will also receive the coveted CVC-OEI's Quality Reviewed badge.
Requirements
Make sure the course you choose to align is part of an ADT (Associates Degree for Transfer), General Education Transfer Pattern (CSU or IGETC), or CTE (Career Technical Education) program.
You should confirm with your dean that your course will be offered online, at any of the Los Rios Colleges, within the next two semesters.
Make sure you have taught this course fully online in Canvas within the Los Rios District at least once.
At the end of the local process, we will send your course forward to the OEI for a Lead Review. Once your course has been approved by them you will be granted the Quality Reviewed status by the OEI.
Want to Learn More?
Visit the Los Rios FastTrack OEI Rubric Academy website to find out more, contact the team and register.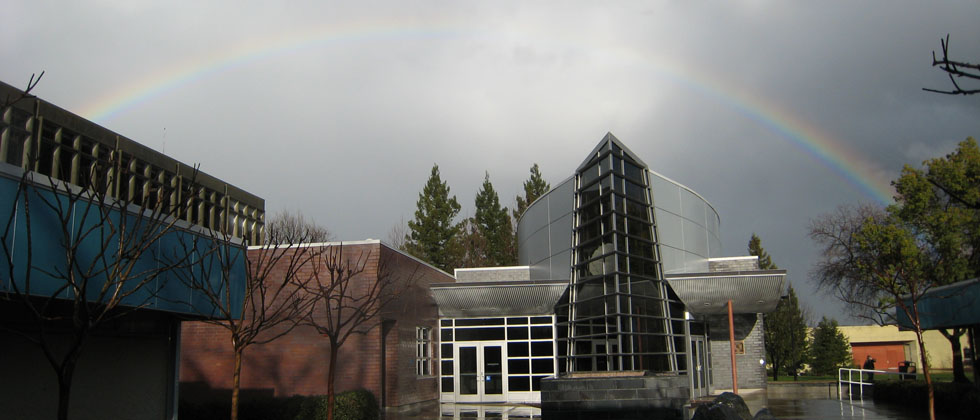 Still have questions about the Academy?
Contact Leslie Reeves reevesl@arc.losrios.edu (916) 484-8892
Alice Dieli dielia@arc.losrios.edu (916) 484-8996
Pamela Bimbi bimbip@arc.losrios.edu (916) 484-8103